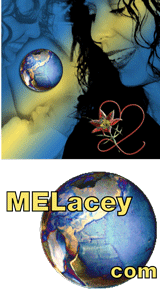 Also known as "the computer lady", "the paper lady", "go-to-gal", "the lady behind the camera" publisher, editor, poet, and graphic artist. Marlene Lacey provides a number of creative and IT services. Her work marries technology with creativity and once referred to herself as a "technartualist" adding an interest in sustaining the natural world. She now prefers the subtitle, "inter-media artist for peace".
She has published multimedia websites since the mid-90s and has worked with many award-winning artists (authors, musicians, poets, and visual artists) and published a small number of titles as an independent Canadian book publisher under the Blue Grama Publications imprint.
She was a work partner with The University of Lethbridge's professor of biology, William Sharp (Bill) primarily on his Flora of Northwestern Great Plains project from the time of his retirement in 1993 until his death in 2016. She created a flora database as a tool for Bill to organize his photographic cataloguing of wildflowers in the various natural habitats primarily in the southern Alberta region and accompanied him on photographic excursions.
Under the Blue Grama Publications imprint, she published Alberta Wildflower calendars and an Alberta Views calendar which featured Bill's photography, in addition to featuring his images on Blue Grama websites.
Book cover and design is her current focus, in addition to detailed editing and fact checking. Much research is done to keep up with author's thoughts and in examining the market place for which their writing is targeted. Her creative, academic, and corporate editing experience serves to provide a high quality of editing using her keen eye for detail.
She has found that creatives embrace and value her input. Even authors who initially felt unsure and hesitant about anyone providing further editing of their work, become open to her editing process. Final output satisfies author, editor, and publisher and readers benefit with a coherent, consistent, clear product.